1ère partie : mashups.
Avec : Mash up for what de DJ Earworm.
Avec : Ice ice Elvis de DJ Schmolli.
Avec : If you kiss Jesus de Robin Skouteris.
Avec : Just like Heaven de The Cure – The Penelopes Remix.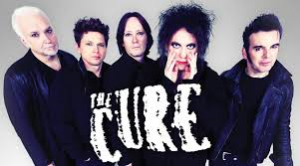 2nde partie : pleins feux sur le groupe pop/rock norvégien a-ha.
Formé à la fin des années 1970 sous le nom de Bridges, il est composé du chanteur Morten Harket, de l'organiste Magne Furulhomen et du guitariste Pal Waaktar-Savoy.
1er succès en 1984 avec le single Take on me et en 1985 avec l'album Hunting high and low.
Avec les titres : Take on me et I've been losing you.
Avec les titres : The living daylights (B.O. James Bond : Tuer n'est pas jouer) et Forever not yours.
Avec les titres : Celice et Foot on the mountain.
Avec le titre : Forest fire.
Avec les titres : Shadow endeavors et Giving up the ghost.