D'abord, la chanteuse irlandaise Sinéad O'connor qui, après 30 ans de carrière, a sorti un album en août 2014 : I'm not bossy, I'm the boss.
Je vous propose de découvrir le titre : Take me to Church.
Ensuite, le nouvel album Drones de Muse sortira le 8 juin 2015.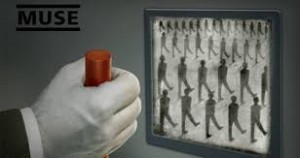 Le 2ème extrait de cet album est : Mercy.
Bonne écoute et découverte.