Retour sur les fondamentaux de Déclicment vôtre avec des nouveautés et découvertes, des tubes des années 90 et des tubes actuels.
1ère partie : les nouveautés et découvertes.
Avec le nouvel album de Sylia Twolands intitulé Fantasy et sorti le 2 février 2018 ; 2 titres : Sperare mundo ; Lucem mundi.
Avec le titre When I'm small du groupe de rock électronique Phantogram.
Avec le titre Paris-L'ombre du groupe français Palatine.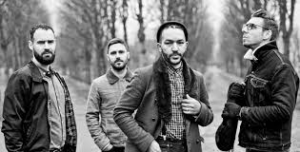 Avec le label Serial Records : Leeroy Daevis et Muttonheads et leur titre Can you feel my love.
Avec le label 96musique : The Dreamer et ses titres Nightfall et Mies away, sortis le 2 mars 2018.
Avec le groupe français KIZ pour la sortie le 2 mars 2018 de l'album Des tours, version Deluxe, avec 5 inédits dont Te taire et C'est ça.
2ème partie : un mix des tubes dance des années 90.
Avec notamment le tube de 1994 : I like to move it, de Reel to Real.
3ème partie : la musique actuelle avec un megamix de Parov Stelar et son électro swing.
Voici le titre All night en extended club version.